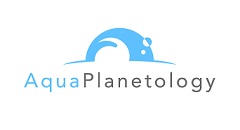 – Home –
Introduction to The 2nd International Winter School for Aquaplanetology
Agenda:

This international school aims to learn comparative planetary geology and geophysics on terrestrial planets and icy bodies in the Solar System. The lectures will focus on planetary surface processes, including fluvial processes, volcanoes, tectonics, impact craters, and co-evolutions with the interior. The main target of the audience includes graduate students in PhD course and early carrier researchers. The lecturers will be Jay Melosh (Purdue Univ.), Michael Manga (UC Berkeley), Nicolas Mangold (Nantes Univ.), Samuel Howell (NASA JPL), and Gabriel Tobie (Nantes Univ.).

 

Dates:

Thursday, February 27 - Sunday, March 1, 2020

 

Venue:

Aso Plaza Hotel (Address:1287 Uchinomaki, Aso-shi, Kumamoto Prefecture)

 

List of Lecturers:
 – Location –
Access to the venue, Aso Plaza Hotel

♦ ♦ Chartered Bus Survice ♦ ♦

A chartered bus will pick you up at JR Kumamoto Sta. and at Kumamoto Airport on February 27, and drop you off at the same points on your way back on March 1.

 

< Schedule & Pick-Up/Drop-off Point > ∗ A bus driver will be waiting at the points with a sign "Aquaplanetology".

 

February 27

10:00 Kumamoto Sta. - Outside of Shinkansen Ticket Gate →Kumamoto Station Map
11:00 Kumamoto Airport - Arrival robby on the 1st floor →Kumamoto Airport Froor Map

 

March 1

15:00 Kumamoto Airport
16:15 Kumamoto Sta.
 – Program –
Program
Feb. 27th (Thu)

14:30-15:00 Registration
15:00-17:30 Lecture 1 "Interior and surface interactions" by Gabriel Tobie
18:00-20:00 Welcome Party


Feb. 28th (Fri)

9:00-11:30 Lecture 2 "Planetary volcanism" by Michael Manga
11:30-18:00 lunch & field tour for Aso caldera and Kumamoto earthquake


Feb 29th (Sat)

9:00-11:30 Lecture 3 "Impact cratering" by Jay Melosh
11:30-14:30 Lunch & Short Excursion
14:30-17:00 Lecture 4 "Fluvial processes" by Nicolas Mangold
17:30-20:00 Banquet


Mar. 1st (Sun)

9:00-11:30 Lecture 5 "Planetary tectonics" by Samuel Howell
 – Registration –
Registration

Registration Deadline

November 30, 2019
December 13, 2019

 

Registration fee

Free

 

Accomodation

Unless you have specific preferences, we would like to make accommodation reservation (Aso Plaza Hotel, shared type (4 persons per room) ). If you have any problems on this, you can arrange for your accommodation by yourself. In that case, please let us know.

 

Accomodation Fee (Including Welcome Reception Fee)

JPY 39,000 (Approx. USD 360)
Cancellation fee will not arise until January 28. Thereafter, it may not be refunded in full.
 – Contact –
Aquaplanetology Office
Address:

Tokyo Institute of Technology / Earth-Life Science Institute (ELSI)
I7E-302, 2-12-1 IE-1 Ookayama, Meguro-ku, Tokyo, 152-8550, Japan

Email:

aqua-office_at_elsi.jp