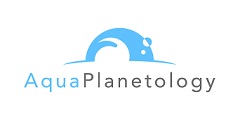 Home
Introduction to The 1st International Winter School for Aquaplanetology
Agenda:

This international school aims to learn the co-evolution of interior-surface-atmosphere systems on terrestrial planets that possess surface liquid water. The lectures will focus on the formation and evolution of aqueous environments on early Mars. The main target of the students includes graduate students in PhD course and young researchers. The lecturers will be Robin Wordsworth (Harvard Univ.), Bethany Ehlmann (Caltech), Jeffrey Catalano (Washington Univ.), Viciano Debaille (Univ. Libre De Bruxelles), and Naoki Terada (Tohoku Univ.).

Dates:

February 28 - March 3, 2019

Venue:

Koyasan University (Address: Koyasan 385, Koya-cho, Ito-gun, Wakayama Prefecture, 648-0280, Japan)

List of Lecturers:

–Jeffrey G. Catalano (Washington University in St.Louis)
–Vinciane Debeille (Universite Libre de Bruxelles)
–Bethany L. Ehlmann (California Institute of Technology)
–Naoki Terada (Tohoku University)
–Robin Wordsworth (Harvard University)
Location
<Maps and Local Area Information>
Access to Koyasan (Mt.Koya)

•For usual access instructions to Koyasan, see this page.





«Temporary Access Information»

On Feb. 28th, the cable car from Gokurakubashi to Koyasan is scheduled to be still unavailable. Please get off at Hashimoto Station of Nankai Koya Line, and take a substitute bus to Daimon Minami Chushajo. Then, take a route bus to "Senjuin-bashi", the nearest bus stop to Koyasan University.
From Tokyo, please check 4 transit plans" below. From other areas, see Connecting Timetable".
♦We recommend that you buy a ticket to Koyasan Station when you first take Nankai Electric Railway, though you take a substitute bus on the way, at Hashimoto Station. Station staff there gives you a bus ticket, which saves you the trouble of buying a ticket again. Train IC cards are available.

♦4 transit plans from Tokyo

—Access to Koyasan Univ. from Bus Stop "Senjuin-bashi"—

Koyasan University Campus Map
Program
Program
Feb. 28th (Thu)

14:30-15:00 Reception
15:00-17:30 Lecture 1 by Dr. Naoki Terada
18:00-20:00 Welcome Party @Koyasan Univ. Cafeteria

Mar. 1st (Fri)

9:00-11:30 Lecture 2 by Dr. Vinciane Debaille
11:30-18:00 Lunch & Long Excursion

Mar. 2nd (Sat)

9:00-11:30 Lecture 3 by Dr. Robin Wordsworth
11:30-14:30 Lunch & Short Excursion
14:30-17:00 Lecture 2 by Dr. Jeffrey Catalano
17:30-20:00 Banquet @Koyasan Univ. Cafeteria

Mar. 3rd (Sun)

9:00-11:30 Lecture 5 by Dr. Bethany L. Ehlmann
Registration
Reception desk will be open at 2:30 p.m. on Feb. 28 at Lecture Room 203, Building B (② in the Campus Map), Koyasan University.

Registration

Registration Deadline

December 31, 2018 → Closed

Registration fee

Free

Accomodation fee (including welcome party and banquet fee)

JPY 36,000 (Approx. USD 330)
Cancellation fee will not arise until January 28. Thereafter, it may not be refunded in full.
Hotel Information
Unless you have specific preferences, we would like to make accommodation reservation which is located convenient for commuting to Koyasan University.
Accommodation is shared type (3 or 4 person per room), has communal showers and bathrooms, and is separated by male and female.
Stay in Koyasan area would be exotic, great experience to you. If you have any problems on this, you can arrange for your accommodation by yourself. In that case, please let us know.

Henjosonin:the hotel reserved for the winter school attendees

:http://www.henson583.com/index.php(only in Japanese)
Located in 6-minute walk from Koyasan University.

 Access to Henjosonin from Koyasan Station

•Take Nankai Rinkan Bus bound for "Daimon Minami Chushajo"〈Bus No.31,51〉 or "Hanasaka"〈Bus No.13〉 and get off at "Reihokan-mae". One minute walk from the bus stop will take you to the hotel, Henjosonin.
•Or take Nankai Rinkan Bus bound for "Okunoinmae"/"Okunoinguchi"/etc.〈bus No.11, 12, 21-24, 32, 33,〉 and get off at "Senjuin-bashi〈east〉". It takes 10 minutes to the hotel on foot.

—Nankai Rinkan Bus Route Map—

—Access to Hotel Henjosonin from Bus Stop "Reihokan-mae" & "Senjuin-bashi"—

For more information of Nankai Rinkan Bus such as bus fares, please check this page.
Contact
Aquaplanetology Office
Address:

Tokyo Institute of Technology / Earth-Life Science Institute (ELSI)
I7E-302, 2-12-1 IE-1 Ookayama, Meguro-ku, Tokyo, 152-8550, Japan

Email:

aqua-office_at_elsi.jp